It's your birthday today..
it's oke, 2_ is only a number..(sila isi sendiri tempat kosong itu ya..)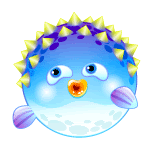 you're

witty, funny and notty

..owh, u guys should hear her laugh time dia pekena org. org tu kenala byk bersabaq. kekeke..
but, you're also

caring, soft spoken, good hearted, love to help and sincere in friendship

..bcoz of that, geng bus skolah + geng batak love you so much..
hope all of us will be friends forever n never stop caring for each other..
HAPPY BIRTHDAY Azida Azizan..
may all joy n good things happen to you not only for today..but forever..






p/s : Bubbles wish you Happy Birthday and she's extra manja today. hehe.

.
♥
p/ss : nanti tunggu bday bash kami kay..
ngeh ngeh ngeh.

.
♥